Le In My Mailbox a été mis en place par Kristi du blog The Story Siren et inspiré par Alea du blog Pop culture junkie. C'est un moyen de partager les livres reçus chaque semaine dans notre boîte aux lettres ainsi que les livres achetés ou empruntés à la bibliothèque. Ce rendez-vous a été repris en France par le blog
Lire ou mourir
où sont regroupés les liens.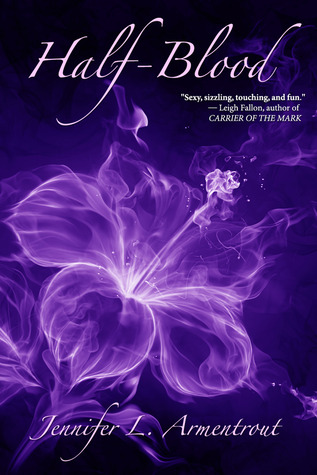 Half Blood de Jennifer L. Armentrout
Paperback
edition : Spencer Hill Press
The Hematoi descend from the unions of Gods and Mortals, and the children of two Hematoi _ pure-bloods _ have godlike powers. Children of Hematoi and Mortals _ well, not so much. Half-bloods only have two options : become trained sentinels who hunt and kill daimons or become servants in the homes of the pures.Seventeen-year-old Alexandria would rather risk her life fighting than waste it scrubbing toilets, but she may end up slumming it anyway. There are several rules that students at the Covenant must follow. Alex has problems with them all, but especially rule # 1 : relationships between pures and halfs are forbidden.
Unfortunately, she's crushing hard on the totally hot pure-blood Aiden. But falling for Aiden isn't her biggest problem _ staying alive long enough to graduate the Covenant and become a sentinel is. If she fails in her duty, she faces a future worse than death or slavery : being turned into a daimon, and being hunted by Aiden. And that would king of suck.
La faille de la nuit de Patricia Briggs
Mercy thompson # 8
poche - edition : Milady
Fuyant son nouveau petit ami violent, Christy, l'ex-femme d'Adam, fait un retour fracassant dans la vie de ce dernier. La cohabitation n'est pas simple. Surtout lorsque Christy décide de monter la meute contre Mercy afin de récupérer son ex-mari. Et la situation empire lorsque son petit ami retrouve sa trace : les cadavres s'empilent et Mercy va devoir oublier ses problèmes personnels pour affronter une créature bien décidée à mettre son monde à feu et à sang !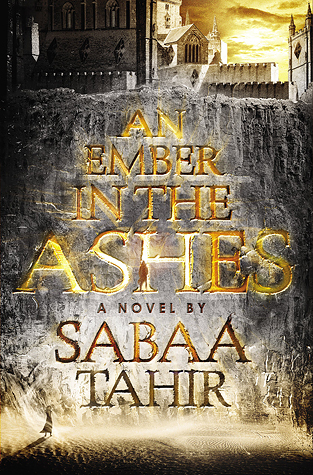 An Amber in the ashes de Sabaa Tahir
Hardack - edition : Razorbill
I will tell you the same thing I tell every slave.
The resistance has tried to penetrate this school countless times. I have discovered it every time
If you are working with the resistance, if you contact them, if you think of contacting them, i will know and i will destroy you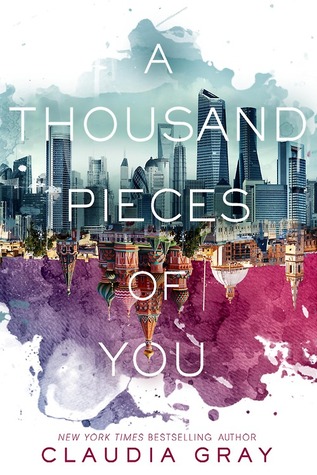 A thousand pieces of you de Claudia Gray
Firebird #1
Paperback - Edition : Harper
As the daughter of two brillant physicists, Marguerite Caine grew up surronded by wild scientific theories, always encoraged to imagine the improbable or even the impossible. But when her father is murdered, Marguerite's life is turned upside down. All the evidence points to one person _ Paul, her parents' handsome, enigmatic protégé. Before the law can touch him, though, Paul uses Marguerite's mother's latest invention _ a device called the Firebird, which allows people to leap into alternate dimensions _ to escape.
With the help of another physics student, Theo, Marguerite chases Paul through various dimensions, determined to avenge her father. Her parents theorized that people who have met in one reality will be likely to meet in another...that key moments will happen over and over, in different ways. But when Marguerite leaps into each new world, she meets another version of Paul that has her doubting his guilt and questionning her father may be more complex, and more sinister, than she ever dreamed.
Red Rising de Pierce Brown
Paperback - Edition : Del Ray
The Earth is dying.
Darrow is a red, a miner in the interior of Mars. His mission is to extract enough precious elements to one day tame the surface of planet and allow humans to live on it.
The reds are humanity's last hope.
Or so it appears, until the day Darrow discovers it's all a lie.
That Mars has been habitable - and inhabited- for generations, by a class of people calling themselves the Golds.
A class of people who look down on Darrow and his fellow as slave labour, to be exploited and worked to death without a second thougt. Until the day that Darrow, with the help of a mysterious group of rebels, disguise himself as a Gold and infiltrates their command school, intent on taking down his oppressors from the inside.
But the command school is a battlefield - and Darrow isn't the only student with an agenda.
Break the chains.
Live for more
Daughter of Smoke & Bone de Laini Taylor
Ebook - Edition : Brown Books for young Readers
Around the world, black handprints are appearing on doorways, scorched there by winged strangers whohave crept through a slit in the sky.
In a dark and dusty shop, a devil's supply of human teeth grows dangerously low.
And in the tangled lanes of Prague, a young art student is about to be caught up in a brutal otherwordly war.
Meet Karou. She fills her sketchbooks with monsters that may or may not be real. She's prone to disappearing on mysterious "errands", she speaks many languages - not all of them human - and her bright blue hair actually grows out of her head that color. Who is she ? That is the question that haunts her, and she's about to find out.
When beautiful, haunted Akiva fixes fiery eyes on her in an alley in Marrakesh, the result is blood and starlight, secrets unveiled, and a star-crossed love whose roots drink deep of a violent past. But will Karou live to regret learning the truth about herself ?